Song currently playing " Rebel Rouser"

Sunday Brunch 2006.
Click on the thumbnail picture to enlarge, then hit your back button to return to the thumbnails.
Want to know who is in the pictures?
Move your mouse over the picture and hold it still.

Pictures of the Tuesday breakfast at Tommy's following the reunion.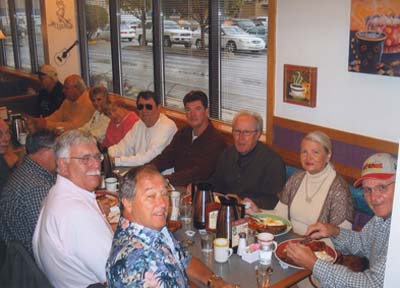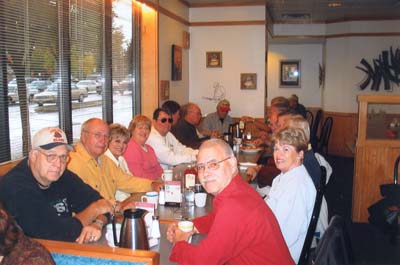 Remember if you are ever in town, the "class of 61" has breakfast at Tommy's every Tuesday at 9:30. We are even getting our own round table. Boy are we special.
Click here to go back to the Home Page


HOME | EVENTS | CLASS DIRECTORY | MISSING CLASSMATES | DECEASED CLASSMATES | DECEASED VIDEO | SHARE YOUR COMMENTS | PHOTOS | PAST PICTURES VIDEO | THEN AND NOW | YEARBOOK | 50s MUSIC | BURMA SHAVE | TEEPEE TALKS | HERALD REVIEW | REUNION POEM | REUNION TEST | REMEMBER WHEN | MOTELS | TV SHOWS | PAST PICTURES | FAMILY LIFE | WORLD Events | HOW DID WE SURVIVE | The 57 CHEVY | KIDS IN THE 50's | ROCKIN 50's |


Problems? Comments? Notify Webmaster
Last Modified October 12, 2006