Faith Ellen Yurkovich

I was born on 11-11-04!!
Make sure you put your mouse over the pictures and hold it still.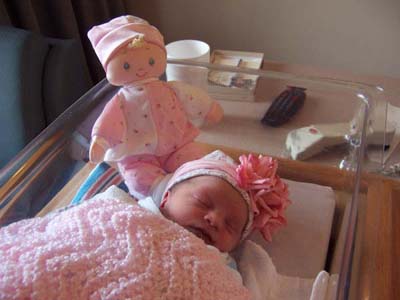 It is now 2004 they say I am going to see amazing things in my life
I was born on Thursday November 11..I am very cute!!
I have an awesome wardrobe.
My room at home is totally awesome.

I am going to be a cutie watch me grow!!











I was born on Thursday November 11, 2004.

I remember that the whole family was there to welcome me into this world. I was the first Yurkovich girl to be born since 1940.

I was a big baby over 7 pounds. Holy cow did they take the pictures, all I saw was flash,flash,flash. Everyone said how cute I was. They kept saying that I was perfect. I guess things aren't going change.

I am having so much fun, after all I am out of that dark place, and I should be having fun. I can't wait to start seeing things clearly. All I hear is "isn't she cute..she is just perfect..bla, bla, bla.

I can not wait to go home to my awesome room they have waiting for me...pink, pink, pink.

I think my brother Brock is in for a shock..I am going to be the center of attention for a while. Oh well, he has had his turn now it's my turn. Soon I will be able to spell and type so send me an e-mail and in a few years I will answer you.Faith Ellen Yurkovich.




Copyrightę 2003-2004, all rights reserved. All names, logos, images, midis, and pictures displayed on this site remain the copyrights and trademarks of their respective owners and they retain the ownership and credit unless designated as public domain. This site is not endorsed by any organization or web site mentioned or linked. It is the intent of these pages to express enthusiasm and support for Faith Yurkovich. Comments or suggestions regarding this Web Site should be addressed to the webmaster.

Problems? Comments? Notify Webmaster
Last Modified November 11, 2004