Class Guestbook


&nbsp Grand Rapids High School&nbsp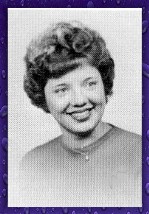 Jeanette Seedorf Nelson Passed away 10-14-09
VISITATION: 10 a.m. Monday, Oct. 19, until the 11 a.m. Funeral Service in First Evangelical Lutheran Church, Grand Rapids. Arrangements are by the Rowe Funeral Home, Grand Rapids, Minn.

Remember the "class of 61" breakfast every Tuesday Morning at FOREST LAKE

The Fifties The Sixties Do you Remember These Black and White TV TV Shows Past Pictures Family Life Events How did we survive? The 57 Chevy Kids in the 50's Rockin 50's


Check out the counter

Can you believe that our 50th reunion is coming up in less than two years. Where did the time go. Remember when our class pictures were taken and how old we thought we look. Boy that senior picture made us feel all grown up

Just to bring back a few memories we have put in a few of the senior pictures and what we look like now. A little indication of our age is our senior pictures are in black and white. Just for fun see how many you know. Come on now don't cheat, you can go to the "Then and Now" page to get your answers.

Don't be afraid to come back to a class parties we have every year. With few exceptions we all could lose a little weight and the guys could grow a little hair.

We are starting to plan the 50th reunion and if you have any ideas please let the committee know. If you want to be on the committee please let us know we need all the help we can get.