Brock Michael
Yurkovich

Have a great Day..I am!!
Make sure you put your mouse over the pictures and hold it still.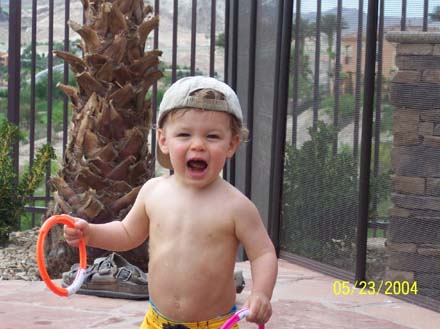 It is now 2009 they say I am going to see amazing things in my life.
Any of you know all the states and capitals, I do.!!
Do you know all the presidents, I do and I have known them for two years.

I am going to be Awesome watch me grow!!











I was born on Tuesday December 3rd 2002.

If I make some spelling errors give me a break I am just learning and I think I am doing good so far, learning the keyboard is hard. Learning the HTML was easy the spelling is hard because I had to teach myself. If I keep asking for help they will figure out what I am up to. Getting dad's credit card number for paying for this was a bit of a problem but I told them I needed it for putting gas in the car and he laughed and let me write it down, I also have some awesome toys coming.

I love sports and being outside. I am really good at basketball, baseball and soccer

If any of you smart kids out there have things that really work on messing up your parents minds please send me an e-mail as soon as you can type don't make the mistake I did and tell them and have them type it for you. Not too sharp but I was only four when I made that mistake. Brock Michael Yurkovich.




Copyrightę 2003-2009, all rights reserved. All names, logos, images, midis, and pictures displayed on this site remain the copyrights and trademarks of their respective owners and they retain the ownership and credit unless designated as public domain. This site is not endorsed by any organization or web site mentioned or linked. It is the intent of these pages to express enthusiasm and support for Brock Yurkovich. Comments or suggestions regarding this Web Site should be addressed to the webmaster.

Problems? Comments? Notify Webmaster
Last Modified Feb 10, 2009