Updated for 2005 Reunion/Party
Mark your calendars for Aug. 12th-13th-14th.

Schedule of Events for 2005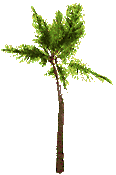 Directions for this years get-together click here!
Friday, August 12th

"Registration"....Good time for a Mai Tai, Beer or glass of Wine....
7:00 - ???p.m. - at the Sawmill Inn - Blandin "A" Room next to the Bar - For those of you who forgot your maps you can get directions to Beier's "cabin" for Saturdays Beach Party. Dress Hawaiian of course.


Catch up on what has happened since last year (if you attended)or what has happened since you last attended a reunion. This would be a great time to renew friendships with classmates. We will be playing 50's music and should be a lot of fun. For the locals who cannot make it Saturday it is a great time to reconnect with old classmates.
Saturday, August 13th
Prime Rib dinner (rain or shine) at Sandi and Jim Beier's on Lake Pokegama

3:00 - Class of 61 is now starting to receive Social Security so it's time for another party with a Hawaiian theme. Suggested dress.."Hawaiian".. get creative. We have pontoon boats, paddle boats,and much much more...this year we are having a Prime Rib Dinner with all the trimmings. Keg beer will be provided as well as soft drinks. If you wish any other..BYOB...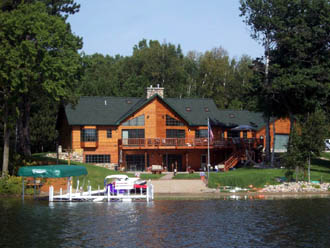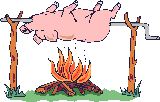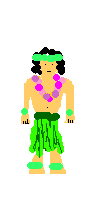 Jim Beier still has some great moves (what a cook).
Sunday, August 14th
Brunch
11:00 a.m. - At Dawnita (Flinck) Moore's restaurant at the Grand Rapids airport. Your chance to say goodbye to the out of towners. Also we will have the only planning meeting for next years event. (As always we don't need much of a reason to have a party)

Don't forget to make your own Hotel reservations today,and mark the reunion dates and times in your calendars. By clicking here you can Share your comments with classmates on this website.
Your comments are the only way the committee knows you are enjoying the site. Please let other classmates know about the site.

Notify us by clicking HERE if you are or are not planning to attend.

HOME | EVENTS | CLASS DIRECTORY | MISSING CLASSMATES | DECEASED CLASSMATES | SHARE YOUR COMMENTS | PHOTOS | 50s MUSIC | REUNION POEM | REUNION TEST | REMEMBER WHEN | MOTELS
Problems? Comments? Notify Webmaster
Last Modified August 22, 2004